The roots supporting my spiritual blossoming tap into many areas.  Here are some of the most influential.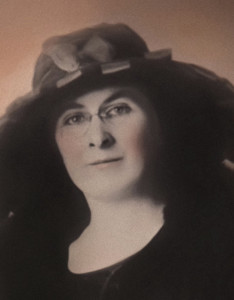 My grandma
Delia Finn O'Grady brought with her from Ireland an unflinching connection to spirit helpers.  She was constantly talking about faeries and leprechauns, or praying to any number of saints to assist her with many of life's needs.  I thank her for allowing me to find easy access to transpersonal realms.
I love gazing into her eyes in this picture taken when she was about 30.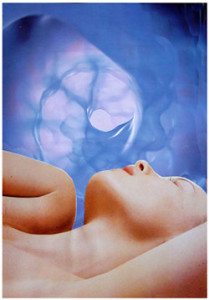 Direct realization
At 15 I had a timeless glimpse of the eternal, omniscient, unitive ground that underlies and connects everything in creation. At the time, the only word I had that came close to matching this experience was God. I directly experienced unity with all.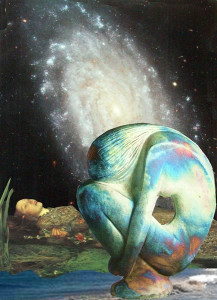 Spiritual Emergency
Unfortunately, lacking a support team/system for integrating this realization. I entered a period of spiritual emergency that was extremely disorienting.  Seeking to regain equilibrium led me over the next 40 years to the following  teachers and teachings.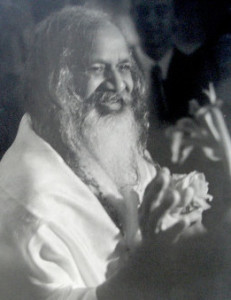 Transcendental Meditation
I was initiated in the practice of Transcendental Meditation (TM) in 1971. The TM practice, based on ancient Indian traditions, was brought to the world by Maharishi Mahesh Yogi.  Within the first few seconds of the practice, I felt that I had come home.  Through TM I became familiar with pure consciousness, the field of pure creative intelligence that underlies all manifest creation.  In 1973 I completed training to be a TM teacher.  During the next five years, I taught hundreds of individuals to meditate, led residential TM retreats, taught phase 1 and phase 2 of the 3-phased TM teacher training, and was a director at a TM academy in Northern California. I feel fortunate to have received the benefit of participating in several longer residential TM retreats lasting from 6 weeks to 6 months. I continue with my TM practice today.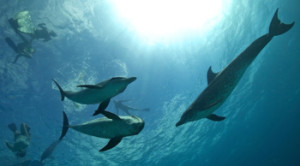 Swimming with dolphins
I have had the incredible pleasure of swimming with wild dolphins on several occasions including bottlenose dolphins in the Atlantic, spotted dolphins in the Caribbean, and spinner dolphins in the Pacific.  These were magical, spiritual and highly transformational times that changed my life forever. One of the most noteworthy experiences of these swims was the ability of the dolphins to effortless respond to my thoughts.  This happened again and again until I could no longer consider it a coincidence. This and other events that happened while swimming with dolphins cemented in me the sense of non-separateness between myself and the world around me.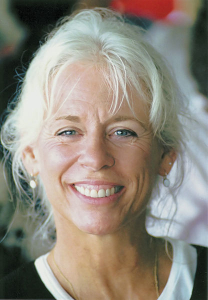 Gangagi
In 1996, Gangaji, a disciple of Papaji, came to Fairfield and offered a two or three Satsangs.  I attended one of them and was fortunate to be selected to sit next to her as she guided me through an inner exploration. I landed in a witness consciousness that was to be my reality and new orientation to life.  After sitting with Gangaji, although I would engage in action, the impact that any action left in my field was like drawing a line in water or occasionally as if drawn on sand.  Like a line drawn in water or sand, the impact on action faded quickly, leaving my identity centered in pure consciousness.
This was a profound awakening to consciousness though not an embodied awakening.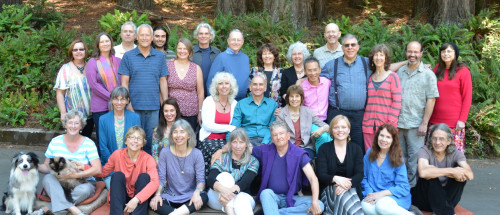 Trillium Awakening
In 2002 a friend introduced me to Trillium Awakening.  It didn't take me long to recognize that  30 years of meditation had inculcated in me a habit of avoiding a full descent of my awareness into my body and emotions. I had become proficient at witnessing life. It was as if my center of awareness and identity was slightly outside of my body, above my head. In 2003, aided by Trillium Awakening teachings, I had an embodied awakening. Maintaining the sense of spacious consciousness, my center of identity dropped into my body. In 2006 I completed training to be a Trillium Awakening Teacher in order to assist others in embodied awakening. The picture above shows me with my fellow Trillium Awakening teachers. www.TrilliumAwakening.org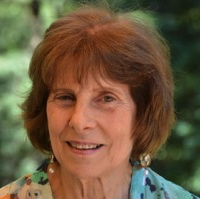 Sandra Glickman, Senior Trillium Awakening Teacher and therapist has been my therapist, colleague, and supervising teacher from my first involvement in the Trillium path through my training to be a teacher.  She is also a dear friend.  Sandra deeply investigates embodied awakening and mutuality through the lens of her brilliant mind. Her teaching is unparalleled.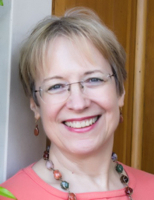 Inner Relationship Focusing
I took my first Focusing classes from Ann Weiser Cornell in 2006 and immediately benefited from this process of turning within in order to hold with curiosity and compassion whatever is arising. The process effortless helps us get in touch with the natural forward movement of life in order to assist us in moving past fear, procrastination, uncertainty and doubt.  In 2011, I enrolled in Ann's certificate training program to become a Focusing guide and teacher.  I completed the training in 2013.  Focusing to be a remarkable assist to embodied awakening. It helps me to gently bring my attention to the inner wisdom of my body while at the same some being grounded in spacious presence of consciousness.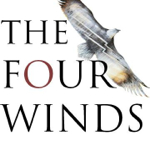 The Four Winds Society
In 2007 I enrolled in the Healing the Light Body certificate training offered by The Four Winds Society.  The Four Winds, founded by Alberto Villodo, a medical anthropologist, teaches energy medicine from the indigenous people of North and South America. Most of the practices are based on Peruvian traditions. I completed the required 7 weeks of residential training in 2009 and received a certificate from the society.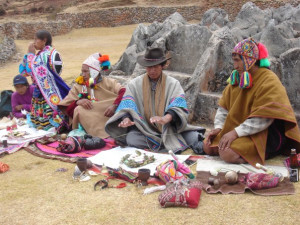 Indigenous healers in Peru
Since 2007 my husband Jeffrey and I have gone to Peru more than a dozen times.  Each time we have been blessed to work with indigenous healers from both the Andes Mountains and/or the Amazon River basin. In the company of these "curanderos", we have also been led to and received the healing blessing of numerous sacred sites, drinking in the natural earth-born energies in ceremony, meditation and communion with the natural world. Learn more about the shamanic practices we offer at: www,steppingintofreedom.com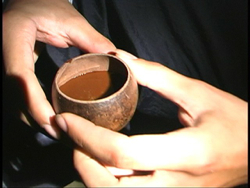 Plant spirit medicines
My journey of embodied awakening led me to plant medicine ceremonies in Peru involving Ayahausca in the Amazon River Basin and Huachuma in the Andes.  Both of these sacred plants are legal to consume in Peru where indigenous healers spend years training to learn how to make brews healing plants as well as to lead ceremonies to maximize the benefits of consuming the brews and master blends.  Such ceremonies have assisted me in investigating and integrating deep shadow material and opened my vision to the spirit world.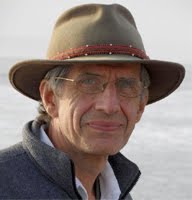 Jeffrey Backstrom
Jeffrey believed in me at a time in my life when I didn't believe in myself.  He anchors me with his steady and unwavering love. He is not just my husband but my best friend. We both were trained as TM teachers (Jeffrey took the picture of Maharishi posted above),  both completed training with The Four Winds Society and we both are Trillium Awakening Teachers.