Focusing and Embodied Awakening
As you engage with teachers who offer assistance on the path of awakening you may have heard expressions such as inquiry, radical embrace, whole body listening, being with the mystery of not knowing. Do you want to better understand such expressions and  want support in bringing these into your path of awakening? I have found a tool that effortlessly assists with all of these and much more. During a one-on-one session, I will gently guide you to greenlight and embrace what is arising in you, as you, in the present moment. This opens a door to whole body listening that allows a deep inner knowing.  The same tool also effortlessly allows you to access an eternal ground of presence that is always accessable.
The process is surprising simple.
One of its many real and lasting benefits is that it allows us to free up energy and attention that has been bound - especially energy that has been bound due to past stress, unresolved disappointment, loss and trauma. Bound energy ties up so much life force. And as life force is freed up and becomes available we discover how easy it is to relax into who we are and to glimpse all we are meant to be. Awakening unfolds as gracefully as the leaves on the trees unfold in the spring. I have been trained in a process called, Inner Relationship Focusing. I would love to guide you in your embodied awakening and can assist you by using this tool.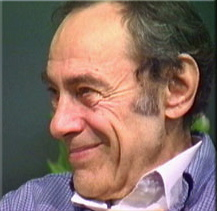 Focusing was discovered by Eugene Gendlin, a professor at the University of Chicago, in the early 70's. He researched the notes and transcripts of thousands of therapeutic sessions looking for a common thread that created lasting shifts in clients. He discovered there was one and that it could be easily taught. He named what he discovered, Focusing.
I have discovered that Focusing is not just a simple, effective therapeutic tool but also one that facilitates embodied awakening.
Inner Relationship Focusing is a system of radically embracing "what is", with special attention to "what is arising" within each of us. The process is deeply introspective, involving awareness and inner sensing so that we can open to a "body knowing" that helps us be more fully who we are.
My experience with Focusing is that it is a gentle process that is extremely useful both before and after awakening... a tool for deeply accepting, holding, acknowledging and greenlighting ourselves ... all of us, even feelings and the limits of being human which can be challenging.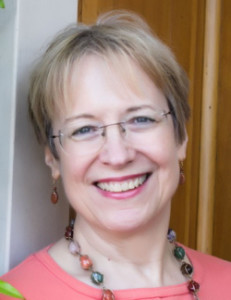 I got involved with Focusing in 2006, taking classes from Ann Weiser Cornell, one of the world's foremost Focusing teachers. She has continued a close collegial relationship with Gendlin since the early 70's, still teaching with him today. At the same time Ann has brought Focusing work forward via her own vast experience of it spanning more than 40 years. She has named her unique approach to Focusing, Inner Relationship Focusing. In 2011, I entered a certificate training led by Ann so that I could learn to both guide and teach Inner Relationship Focusing.
And one more thing.... Inner Relationship Focusing helps us know ourselves as "presence", the larger awareness that we are... always.... effortlessly.
I can guide you in a Focusing session so you can experience this yourself.
Private Focusing sessions generally last one hour. $50 per hour. Sliding scale available.
Sometimes we forget to listen to our bodies; we disconnect from the inner brilliance that resides with in.  Using Inner Relationship Focusing, I can help you remember how to  access, open to,  and be with your felt senses. You will connect to a universal, life forward energy that lives in and as you.
Two of my blog posts include more about Inner Relationship Focusing.  The titles and dates of those blogs are:
November 22, 2016
 Wisdom of the Body
October 19, 2016
 Mindfulness, Self in Presence, and Deep self-acceptance